About DP Structures
DP Structures was formed in 2004 and is now a growing, manufacturing company based in the North West.  We are a company at the forefront in creating bespoke architectural steel based structures which are innovative in their design and manufactured with quality materials and finishes.  With a wealth of experience in design, fabrication and installation covering a wide range of industries, we can provide a full service; from production of conceptual and technical designs, to fabrication and on-site construction.
We comply with the current legislation for EN1090 and are CE marked to fabricate structures under execution Class 2.
Whatever your requirements, we are confident our experience and capabilities can provide the complete solution to meet your requirements.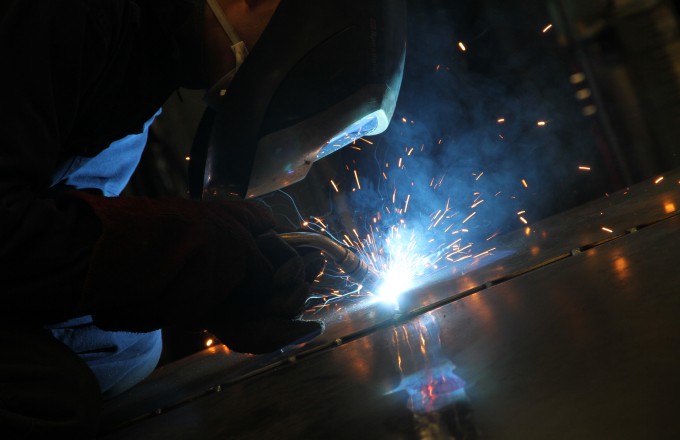 The experience of our highly qualified design and fabrication teams allows us to create personalised designs, as well as high quality, bespoke products to meet our customers' specific requirements perfectly.
Our fabrication team can manufacture products in Corten, mild steel and stainless steel; in addition to working with a variety of other materials such as timber, stone, glass and Perspex to create unique features.
We are happy to liaise with architects and designers at an early stage during a project; assisting with development of the design.
Based in Pendle on the edge of the South Pennines,DP Structures are serious about social and environmental issues and work in partnership with a local network of suppliers and specialists in the North West.
Our team
Our team of skilled designers, fabricators and craftsmen, including our "in-house" construction team has enabled us to provide our clients with 'the complete solution". Our workforce here at DP Structures has vast amounts of experience across the fabrication and manufacturing industry.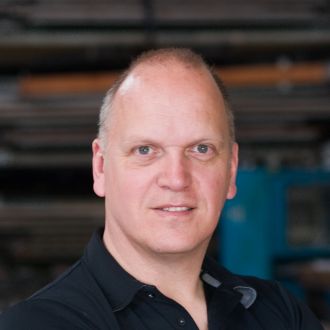 David Palmer
Managing/Creative Director
David Palmer formed DP Structures in 2004 after working previously for 20 years in various roles including steel fabrication/engineering, technical design and then as the General Manager of a major engineering company. The decision for David to establish his own company in 2004 provided the springboard for him to focus on his particular skills in creative/technical design and fabrication, to create bespoke architectural steel structures. In February 2015, the company moved to new workshop premises in Pendle, and with support from Pendle Council and Lloyds Bank was able to expand and improve its operation.
Our facilities
All structures are manufactured in-house at our 17,000 sq ft factory by skilled fabricators, using modern techniques.
Our premises include a new office / design studio connected to the workshop which is set up to embrace a wide range of disciplines and to work in a variety of medium.
We have both specialist steel fabrication and woodworking facilities on site.
Our highly skilled workforce consists of welders and fabricators who specialise in TIG and MIG welding and are experienced in working in stainless, corten and mild steel. Our workshop is fully equipped to accommodate all sheet metal and fabrication requirements, including CNC rolling.
We have also established a skilled woodworking team and joinery facility in response to our move into the production of bespoke timber market chalets for specialist events and 'pop up' pavilions.